My love for anything and everything vintage grows by the day. And vintage dressers in particular! I dream of a day I get to style a client's guest room with a beautiful vintage dresser; maybe as a nightstand or a focal piece for style! Luckily I was able to do that in my own home first.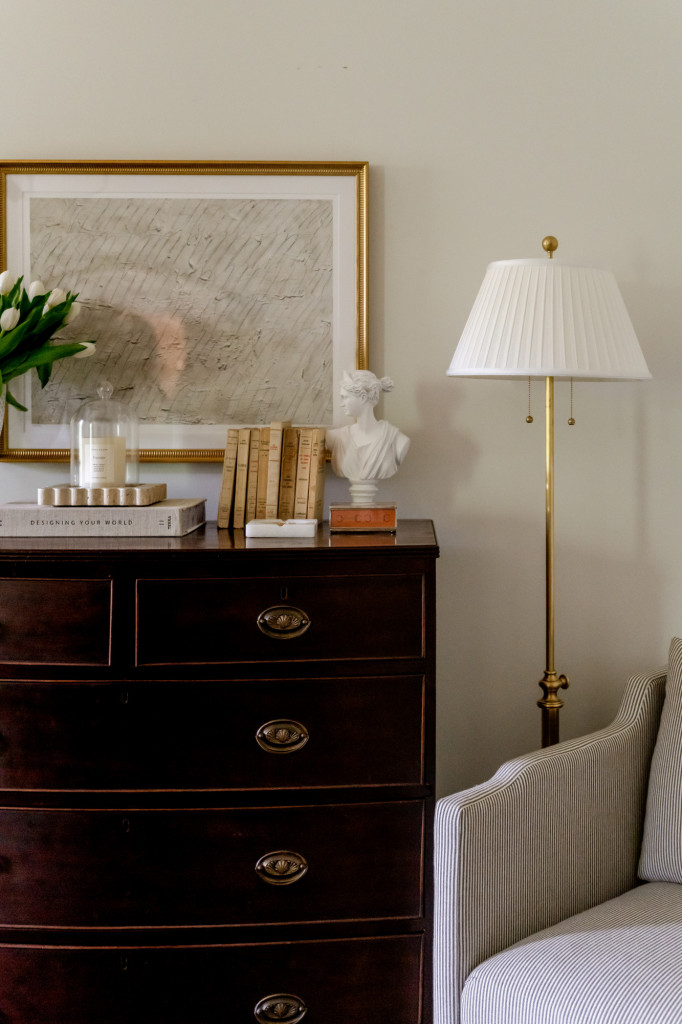 Our bedroom is large, like, too large. To the extent that I don't want to get anything to finish this room that I wouldn't be able to fit anywhere else in the house. Which is why I loved this piece from Patina + Co so much! It could be great in a hallway, guest room, or hopefully stay in our bedroom if we were to ever move.
I wanted a piece that was simple enough to fit with our transitional pieces so far, but give just enough of a hint of vintage that it offset the newer items. Other than the vintage looking artwork we have above our bed, everything is fairly new looking and I don't love that. I also have to have a little bit of an antique feel to a room to bring in a piece of traditional style as well as give it a sense of permanence.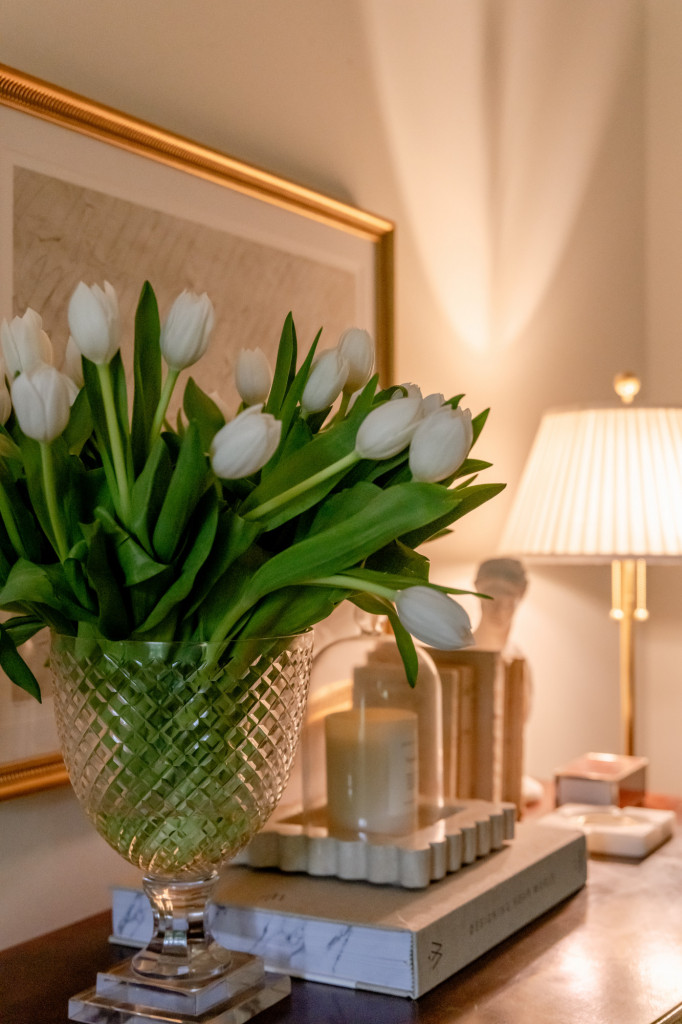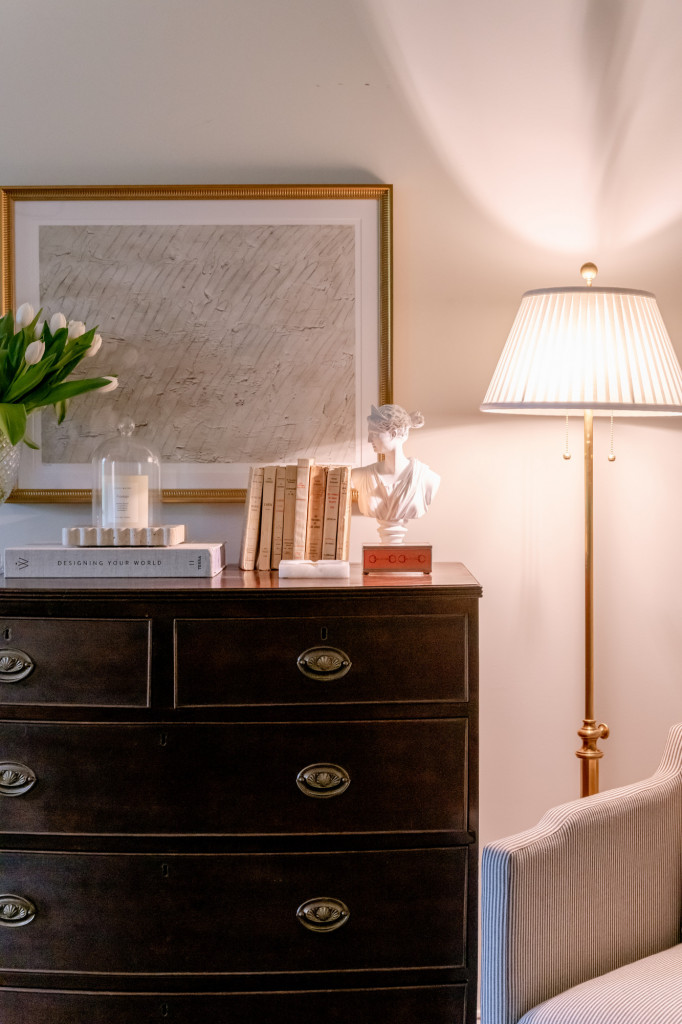 And don't get me started on this accent chair. Who wants boring square furniture when you can have something like this beauty? I mean look at the style of that frame! Swoon.
And because our room is so large I needed to make sure that there were enough points of light that it didn't feel too cavernous. To be honest we don't get much (if any) sunlight in here so it could easily become dark and cold. But give me a little brass and pleated silk lamp shade and we'll fix that right up 😀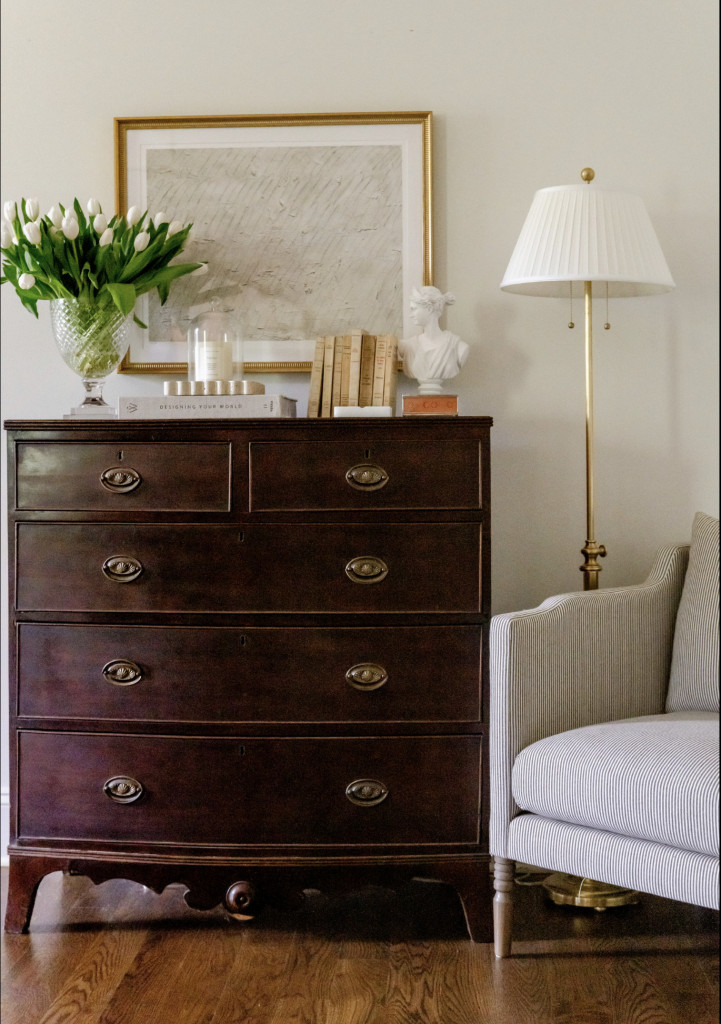 So if you have a blank wall somewhere and you are wondering what to do with it, consider a vintage dresser! It could even be beautiful in a dining room as a bar cart. The options are endless. And I've already done a little of the work for you in sourcing a few vintage beauties below. And if you really love that farmhouse/cottage look? You could find one on Facebook Marketplace and DIY a bleached wood look super easily

Here are a few more styles to get you inspired…