Yup, we did it again!
I had been on the hunt for months before finding this cutie and instantly fell in love with it. To be honest I was really unsure we were going to be able to find another one after we lost a historical find that I loved, but this one has its own beautiful charm. Built in the 1930's, it has great bones and is in shockingly great shape for its age!
Plus, the view from the front is absolutely adorable.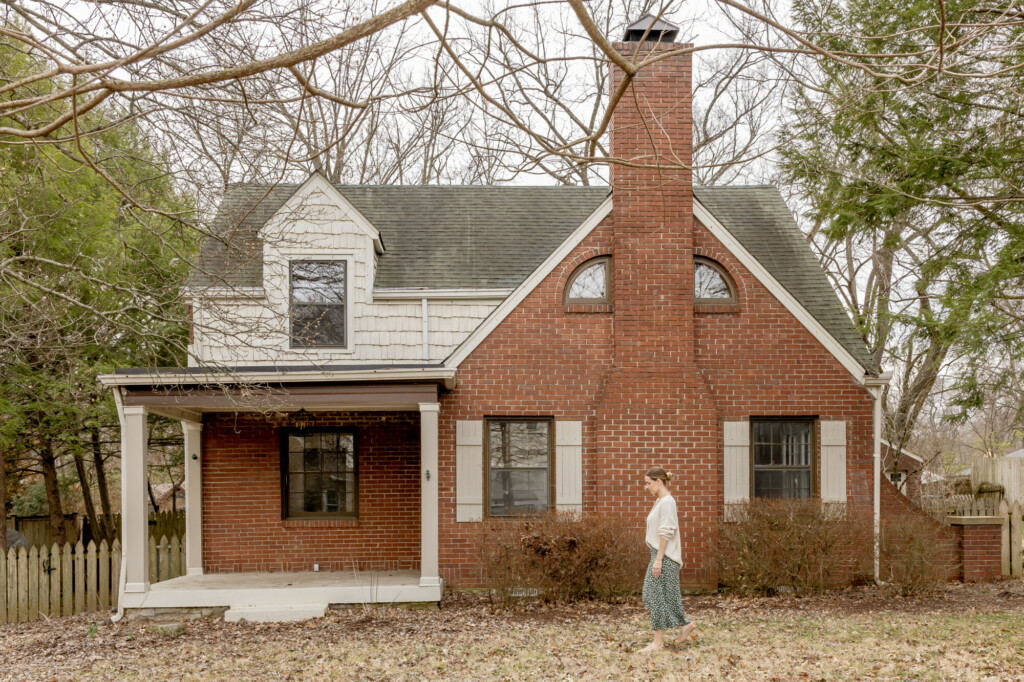 This courtyard had me swooning, and thankfully we are able to make updates to the footprint without losing it. While it currently stands at under 2,000 square feet, we know that for a better resale we need to make it closer to 4,000 square feet. Right now we're thinking we can make it almost 4,200 by adding on to the back, and attaching a two-car garage.
It already has a cottage feel to it and I want to stay true to that in the renovations. And with over doubling the space I'll have plenty of opportunity to enhance that with finishes. But, we actually closed back in August so not only have I had tons of time to think over the concepts but we have already made some progress on it that I'll be excited to share soon.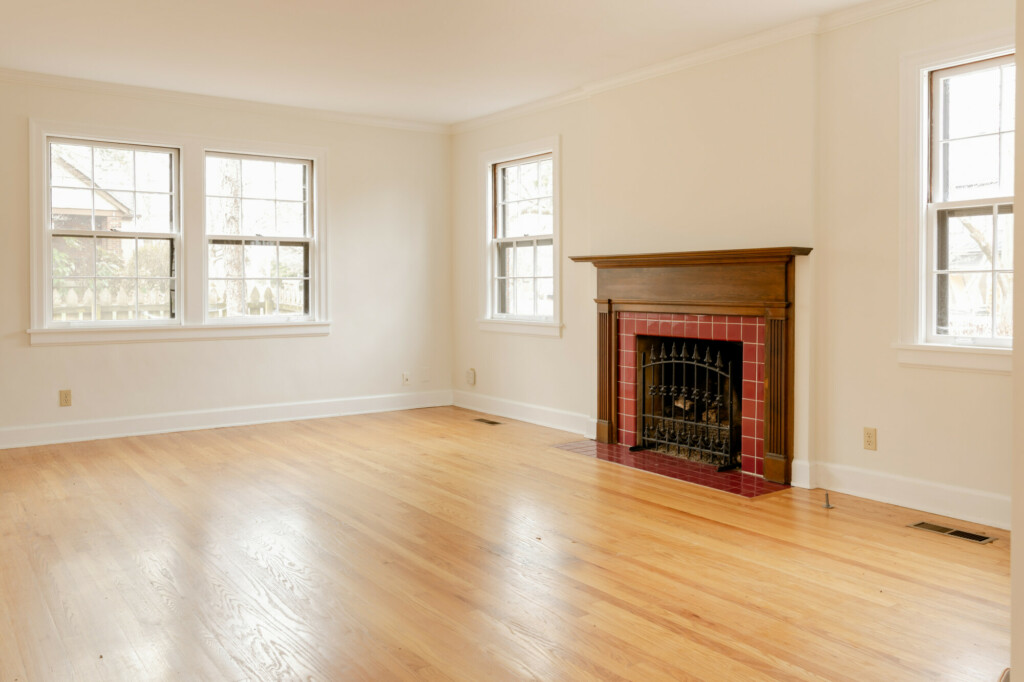 Like I said, so much character! To give you a little idea as to what'll be doing…
the front will stay pretty much the same! While she'll need a coat of paint and new windows, the biggest change will be the location of the front door. Instead of hiding it to the side (like it is now) we're going to bring it front and center!
The footprint will actually change drastically! Taking down the detached garage and adding an attached 2-car garage with space above it as well as bumping the back exterior wall out quite a bit. Unfortunately that means losing the darling screened in porch, but hopefully we'll make up for it with a great new outdoor space.
Because we are bumping the back wall out we'll be making room for a great kitchen and living space. While the house will be bigger and still feel completely different I really want to lean into the cottage feel on this one to enhance its original character.
That living room pictured above will get enough of a facelift to feel like a new space but honoring what is existing. Keeping the fireplace mantel but upgrading it with a new paint color and surround. I also think we need some fancy lights in here too, what do you think?
Up next? We'll be sharing more of the plans that we worked on super diligently to make sure that we maximized the space but also made it feel like the floor plan was always planned that way and felt familiar, but also completely different. That doesn't sound too hard, right?
Stay tuned!