This all came together rather quickly. And thank goodness.
This 2,300 square foot house is such a special little house, nestled on .3 acres with a beautiful stone lined creek in the back yard. I could not wait to get my hands on this house, and while this project is going to be very different than our others, we're still able to make a big impact.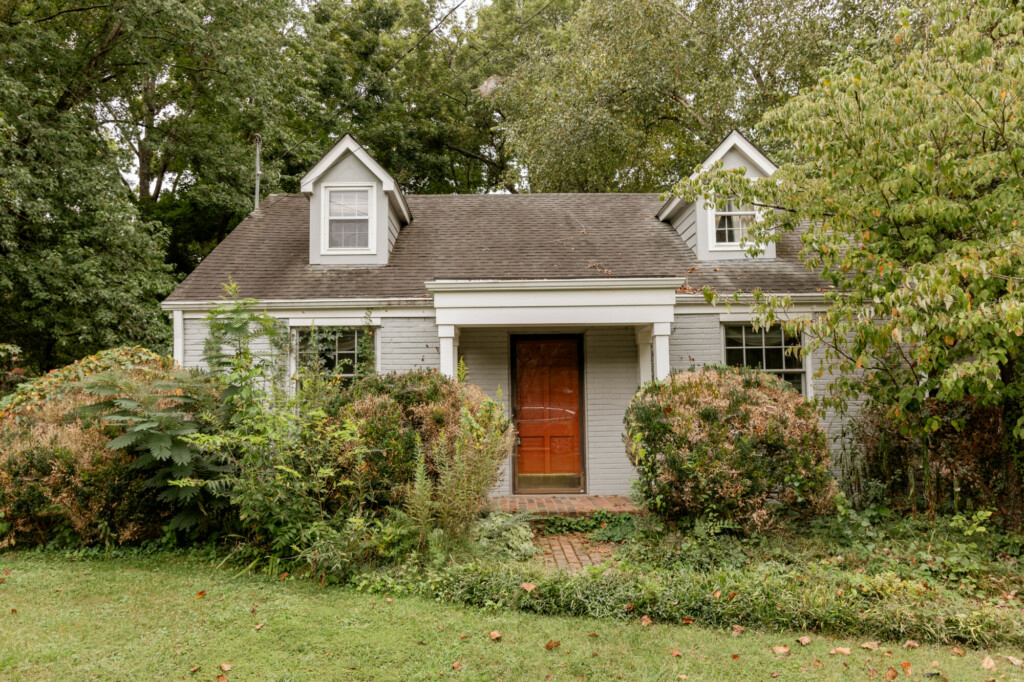 The Manor Cottage will be our first quick-turn flip! That means we aren't adding any square feet or anything structurally, merely giving her a major facelift, and she needs it.
This was the perfect house for our first quick-turn because while the original character is there on the exterior and the floor plan and footprint are super workable, she still needs lots of work. Not only is it super dated, has carpet on the second floor that I don't even want to think about (gross), but also has loads of electrical issues due to some DIY project the last few decades.
We're going to make this house feel completely different from the second you walk in, adding an entrance hallway and adding grand double doors into the new dining or office space! The biggest changes to the first floor? Moving the kitchen. We're going to expand that space and move it closer to the living room so that we can get a bit more of an open floor plan as well as a nice sized laundry. The existing kitchen space will host the mudroom/laundry, and next to it a new powder room.
I'm hoping we can expand the primary bathroom and closet a bit, but this space will get absolutely gutted and redone along with the bathroom upstairs. I don't even want to mention this nasty carpet again, but yes, that's gotta go! We'll do a new durable carpet up here with a slightly new layout to allow for one bedroom to have an en suite bathroom.
Now, what I'm really excited about? The exterior.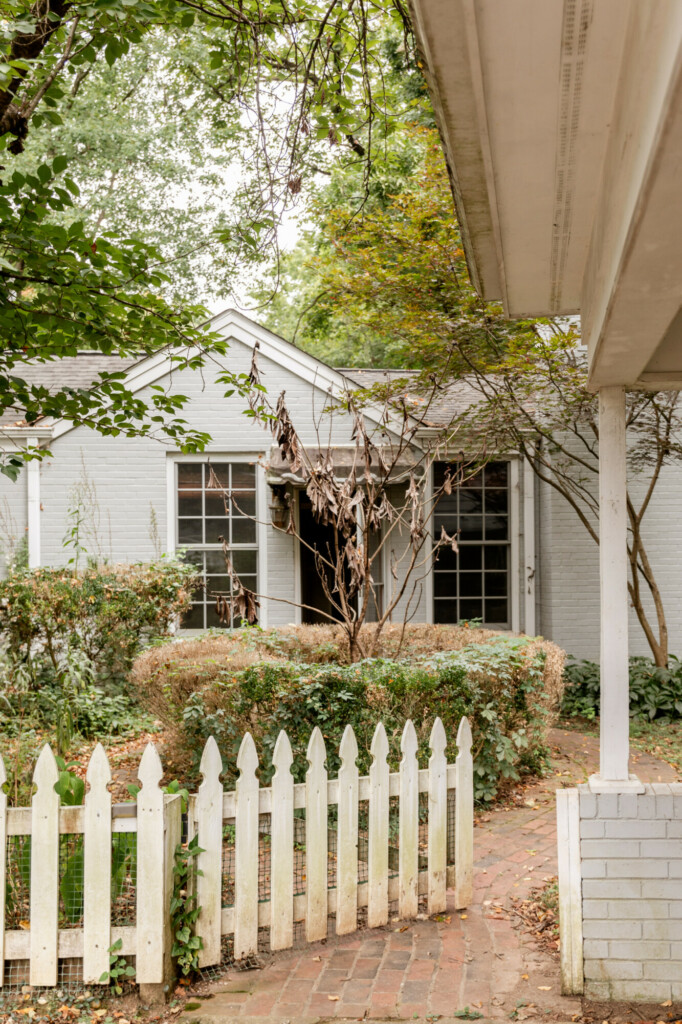 Like I said she's already got so much character, which is a necessity when looking for flips. This adorable little fence in the back is absolutely going to stay, plus the old brick pathways. We might give them a little cleanup along with the yard which will already go a long way… I mean, some of the weeds are taller than I am! Adding a fresh coat of paint, accent shutters and maybe a modern railing above the front porch and you've got yourself some great curbside appeal.
I'm so excited for this new challenge in a different and quicker project and can't wait to take you all on the journey with me! Stay tuned for loads of updates, because they're going to come quickly on this one.