This project has moved so quickly and that was something I didn't anticipate! But I kinda love it. It's half the size of other projects that I've had so it seems like a super manageable amount of work and designs and honestly, kinda powered through it. Now I'm just hoping that the actual renovation work goes as quickly.
Let's start with the exterior.
We're going to brighten the brick with some Sherwin Williams Swiss Coffee with an accent of Farrow & Ball French Gray on the doors and shutters. And the landscapers have come in and cleared out the plants in the front and that alone has improved the look! Not that I don't love dead boxwoods but, she needed a clean-up. And the cherry on top?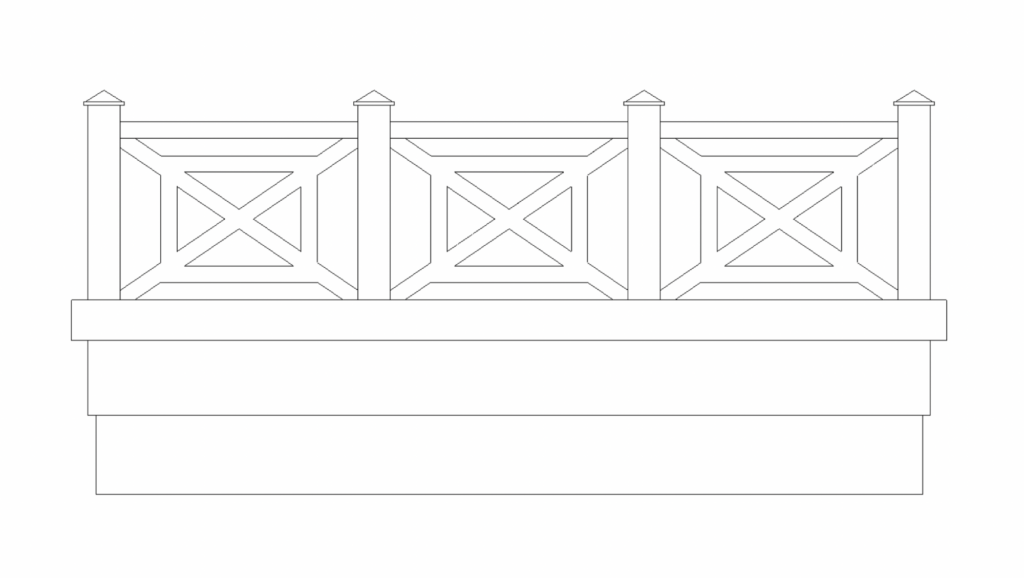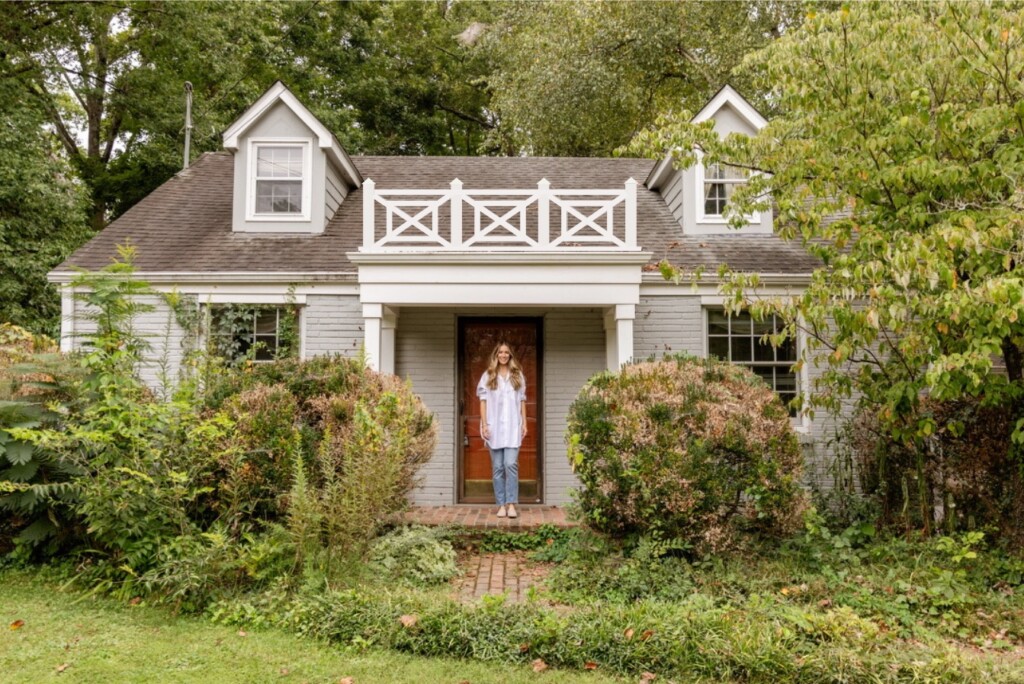 I wanted to find a way to upgrade the front without it hitting the budget too hard. The options were to add a third window nook upstairs, gable the front covered porch, or add a railing. Going with the railing is not only the most cost effective but in my opinion also the most updated. Because this is an older home I wanted to find little ways to bring her into the 21st century without going "modern". I think that this is a great way to do that will be a great touch to the curbside appeal.
Now, let's go inside. The kitchen/living room space is going to be the most "wow" in the after photos, because the view below is going to be a look into the new kitchen, WHICH will be featuring:
a 7 foot island, a 30 in farmhouse sink
a 30 inch range from Italy
a panel-ready dishwasher and fridge
extra seating area around the island to double as a kitchen table if you choose not to add one in the living room area (although you definitely have room for one).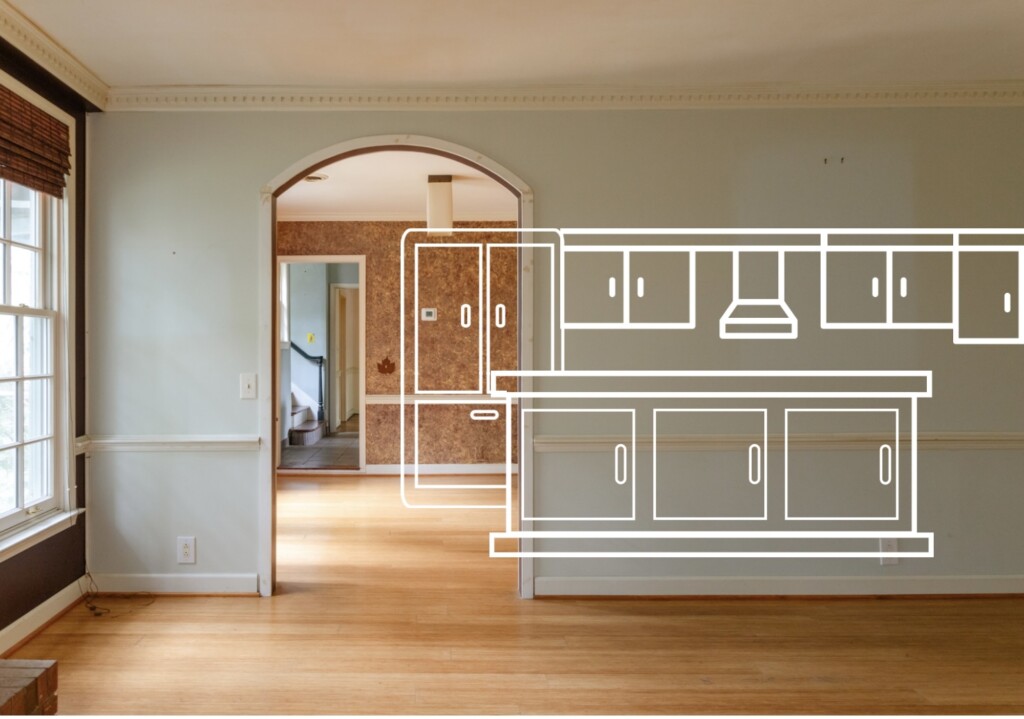 Another big layout change that is for the better is the upstairs bathroom. While it was already a pretty okay size, it only had hallway access. With two large bedrooms upstairs I figured it would be nice to be able to have one en suite bedroom, so by moving the mechanical closet to the first floor and expanding that space into the bathroom we're making a much bigger bathroom as well as some storage too! I'm thinking white hexagon mosaic tile with wood frame mirrors and a dark countertop!

Because this is such a small house I was able to get my head around the designs rather quickly, and put them together even quicker! I'm still working through details and specifics but we're on the right track and I'm really excited about the direction it's taking. After starting with the exterior, we're going "elevated luxury cottage" throughout the interior. I was concerned in the beginning with our small budget but to be honest with a few small touches here and there we're going to be able to make a big impact when it comes to the finishes. And two of those spaces that I'm excited about already are the powder room and the primary bathroom. I had this dream of the powder bathroom that I think is going to be a game-changer!
And while the primary bathroom is getting a major facelift, the thing I'm most excited about is brightening it up and making the counter space more efficient. We're able to have two separate 36″ vanities, recessed medicine cabinets and even a 2 foot makeup counter (I can't wait to stage that little area)! Take a look at the designs below and keep an eye out for more details on my social soon! Hopefully we'll have loads of updates sooner rather than later and this project gets moving.