It's that time of year that Pinterest board is full of exterior landscaping from the Hamptons and Nantucket. I'm talking wood shingles, hydrangeas and boxwoods, soon followed by the urge to watch every Nancy Meyers movie ever made. From all of this we can only make one conclusion…
It's coastal grandmother season!
If you're unfamiliar with the term, it was an aesthetic defined a few years ago as a 'clean and classic of women living in luxurious oceanfront properties set in the Hamptons'. Glamour describes it as
"Being a coastal grandmother means wearing loose, breathable fabrics and doing strength training by shifting a full glass of Sauvignon Blanc from hand to hand. It means shelling peas on a chaise lounge, or getting up at six to drink coffee with local cream in the still, cool promise of the morning."
I mean, what doesn't sound absolutely lovely about that?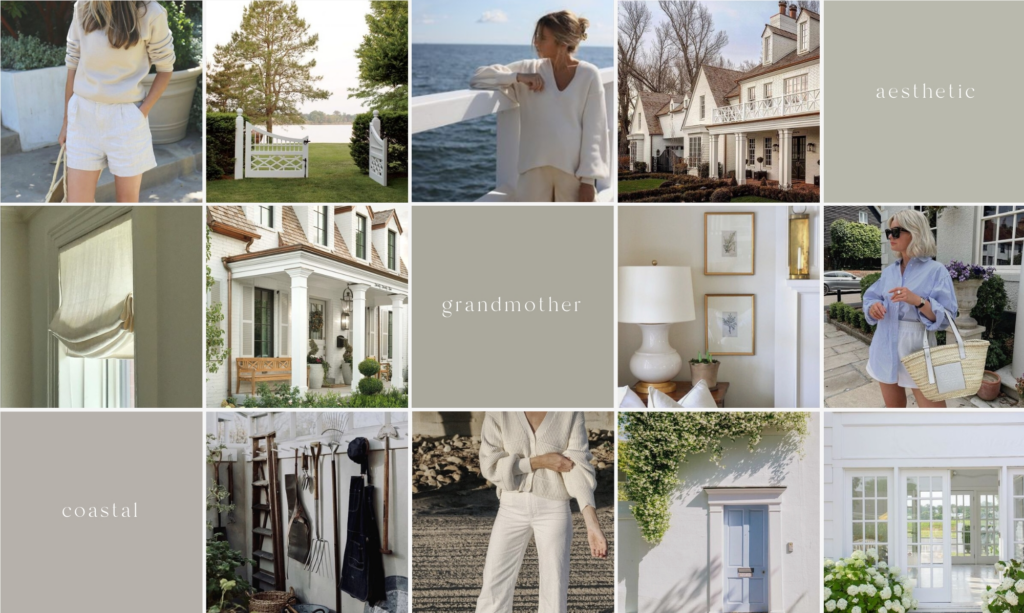 INSPIRATION VIA PINTEREST
There are three pillars to this aesthetic, and they are:
1. Neutrals
2. Linen
3. Classic + Timeless
I love any excuse to wear a beige sweater over my shoulders and if you've been following my Instagram stories the last month you will know that has been my go-to move. And to be honest I think a draped sweater is a power move in the coastal grandmother handbook.
Let's review the staples of this look and just how easy it is to accomplish this aesthetic: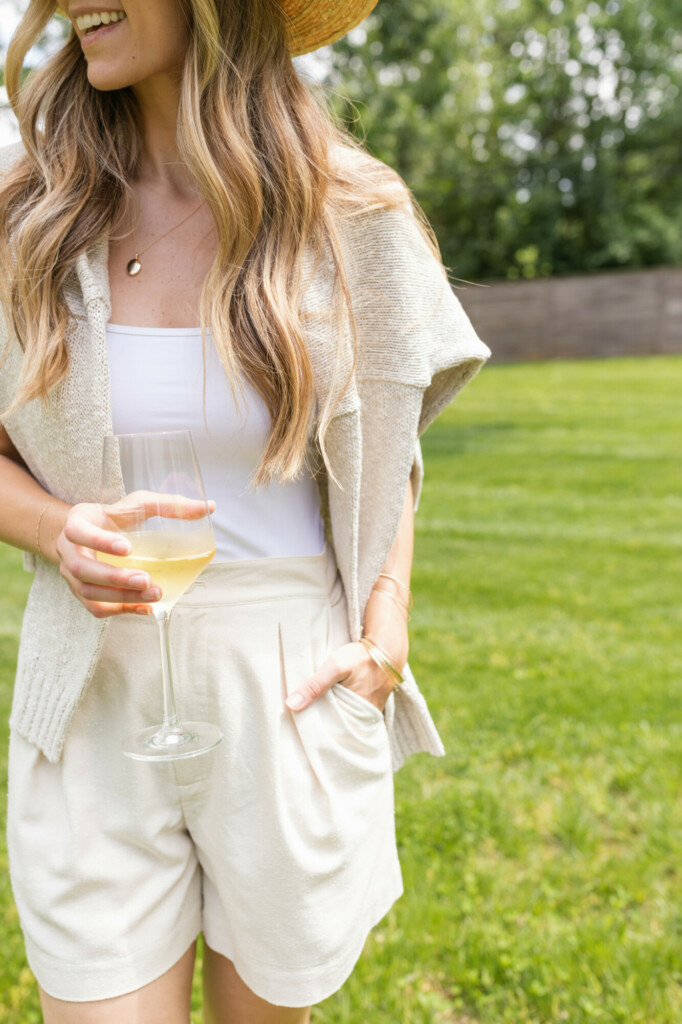 PLEATED SHORTS  |  SWEATER  |  NECKLACE
LINEN PANTS
Whether you are wearing these as a cover up with a swimsuit, or maybe pairing them with a neutral stop and sandals for a stroll through the farmers market, these are not only so comfortable but great pieces to transition from spring to summer because of the breathable fabric.

BUTTON-DOWN
An oversized white linen button down is a real strong coastal grandmother move. Go with cotton and you can pair it with jean shorts and a straw bag for a fresh + stylish vibe for Summer.

NEUTRAL KNIT SWEATERS
You can't go wrong with these styles all year round. And did I mention I like to drape them over my shoulders yet? The perfect outfit for when you're a little chilly on the beach in the Hamptons 🙂

WOVEN BAGS
I actually love these styles for this time of year no matter what aesthetic you're going for. And the idea of filling them with produce for a farmers market, then walking to your beach house afterward makes me want to pick up and move pronto.

A BREEZY DRESS
Another piece so crucial to a comfortable spring/summer wardrobe. And dare I say, a great piece to pair with a sweater draped over your shoulders?!