A new season, a time for change, sunshine, and new beginnings.
Spring in particular feels like such a fresh start at the beginning of the season. Especially here in Nashville where it does actually feel like Spring this time of year 🙂 and we can get outside and start to come to life again. The trees filled in last week and the grass is looking so green giving me this fresh new feeling of life.
With closing on Haverford the beginning of March it feels like a whole chapter of my life and business came to an end. I've honestly found myself confused, having lost my daily trips to the house to check on the progress of things. It was such a habit, and with a few signatures, that's all gone! But now that I've had a few weeks to settle back into the new routine I feel like I've embraced the change and ready for new growth as well. On to new projects!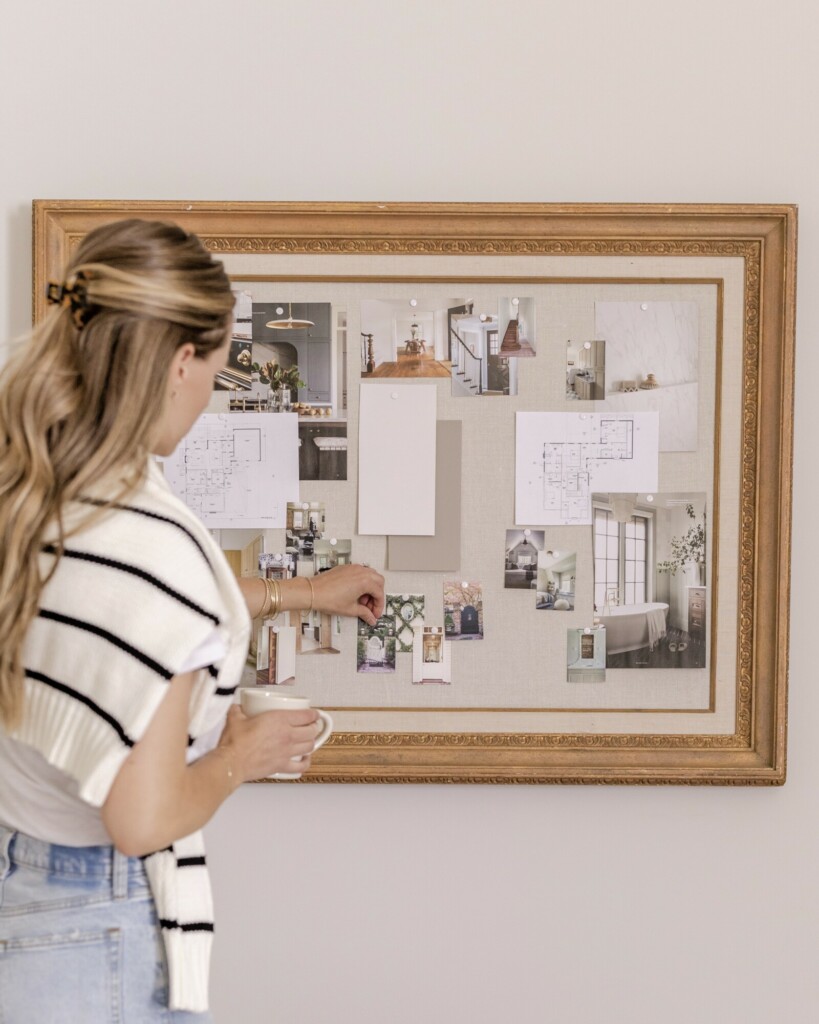 One big thing that I changed this month was my office. Originally in the formal sitting room right off the front door in our home, I felt like I needed a more dedicated space without distractions. We have a small guest room upstairs that we barely use (to be honest we have almost never used all of our guest rooms at one time…) that I thought would be the perfect spot. It's the smallest of the guest rooms, has some built-in shelves and is right next to a large closet that I can use, which means our entryway will no longer be cluttered with all my stuff.
While I would love to "finish" this space into a perfect office, but as I've been brainstorming I realized that I wanted to finish it to be able to photograph it and share it instead of intentionally completing the space for my needs and aesthetic. So, I took a step back and decided to wait. Not only do we not know how long we're going to be in this house but I'm hoping to always need an office/dedicated space, and I want the pieces that I put in here to be the ones that stay there. So, this space may feel empty and undone for a while now, and I'm okay with that if that means designing it intentionally and meaningfully.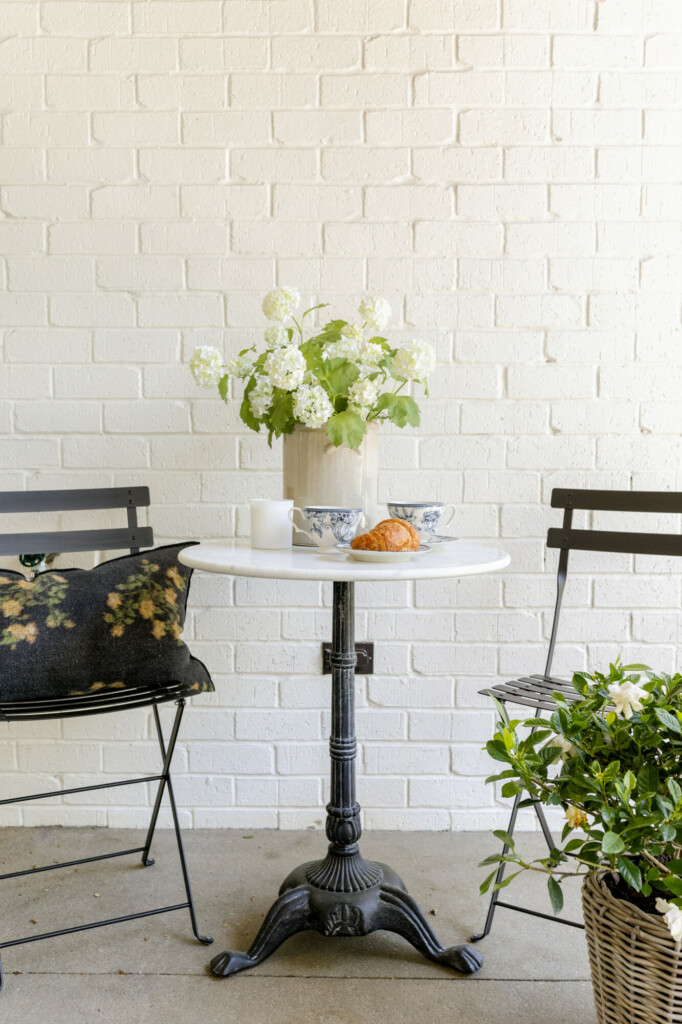 I feel like all I have been talking about lately is porch and patio furniture, and I love it! We absolutely love our porch and spend so much time out here but the one thing that I felt like was missing was a little coffee area. There have been so many times I have wanted to sit under the covered area at a little table with my coffee or laptop to start the day but I didn't want to make it a huge investment. Inspired by the RH Courtyard restaurants I got a cheaper version of their bistro tables and used two chairs from our outdoor dining set up to have here on a regular basis. I've already used it a ton and know that this table will be an easy one to fold in if we ever changed the arrangement.
SHOP THE LOOK

I felt like I hadn't given a ton of information about the designs at Haverford Manor, so I started doing posts along with the social media reveals. Obviously everything has been revealed on the portfolio, but the videos and photos on social are more in depth and give you a better look at each space. So I decided to go even further with a post detailing the room: the floor plan, the design elements, and even links to shop similar items. So far this month we've done the guest room, the dining room, and the living room. I'm hoping posts like this will be informational as well as interesting when looking deeper into the flip.
But now for the fun stuff! I've been dedicating more time and posts to fashion lately because I felt like I had neglected that area for a while. I'm still not promoting hauls or overbuying but I am sharing more of my staples and the many ways that I wear them. I did take spring cleaning to heart this year and cleaned out a ton of my closet that I felt I had been hanging on to for a while. You know those pieces, "well, I haven't worn it in a while, but I might!". I feel like my wardrobe is finally down to my essentials that I can and do consistently wear, and I have to say it feels so much better that way. Check out some essential Spring finds below as well as one of my new favorite Coastal Grandmother outfits!
SHOP SPRING FINDS