My first flip! I cannot begin to tell you how excited and nervous I was at just the idea of doing a flip! I mean, this is the dream, right? Free rein of design, a whole house to play with? And Chip and Joanna Gaines make it look so dang fun 😀
And yes, it's obviously a ton of work too.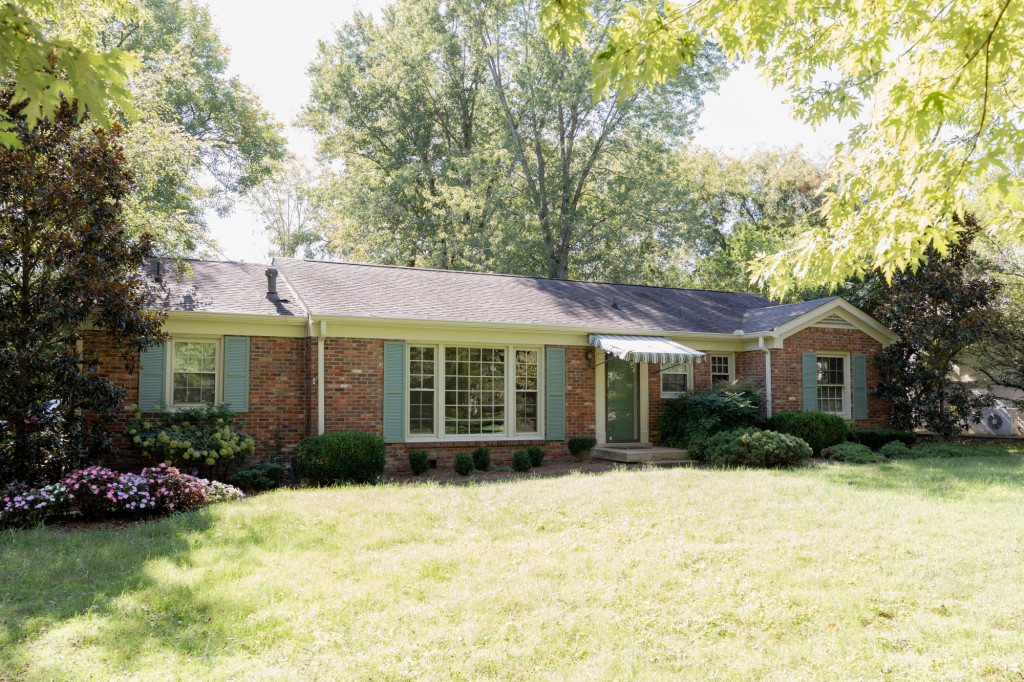 Originally built in the 50's this guy was in need of some serious love. I don't think it has been updated at all since it was built except for the living room which looked like it was an addition, as well as the weird laundry/sitting room that looked to have been the old garage. So, while they did increase the square footage, let's just say we had some other improvements in mind.
The biggest change we have planned? Adding a whole floor! That's right, we are taking this puppy vertical. We'll be putting the primary bedroom and three other bedrooms upstairs along with a MUCH improved primary bathroom + closet. Jon literally could not believe his eyes when he saw this bathroom. Not only could he not even fit into the shower, but the overall functionality and layout, woof. That's not even mentioning the pink plastic shower.
The biggest item we had to figure out was where to put the stairs and how to maximize the kitchen. There were a few issues with the location of the Mudroom and its proximity to the kitchen because I didn't want that entrance to interrupt the kitchen or to lose counter/cabinet space to that door. So, we are adding a hallway from the back door that will have access through a pocket door to a HUGE pantry. So you'll be able to easily drop off your groceries and access the kitchen if you'd like to, but also be able to walk through the hallway to the front of the house as well. We're also going to be making the powder room way more glamorous than the scary one they had in their "garage".
The only downside to the plan we have right now is that we are not able to provide a formal sitting room and/or dining room. Now, personally? I never used either of those rooms when we had them. And most people don't want a formal dining room now days. I totally get it! But I would have loved to have been able to offer the option of that. Instead we are making the entrance the absolute best that it can be. And to be honest? Jon is already scared that we are going to move into this house because it is going to have an awesome kitchen nook 😂.
A benefit to adding a second floor is that it is no problem to raise the ceiling heights as well! So we're aiming for 9' all around the first floor and I'm hoping to find a way to vault the living room. I'm hoping we can afford the roof pitch to be able to include some dormers as well! I know there are going to be so many things that I'm going to have to give up and I am fully prepared for the final project to look VERY different from what I have in my head, but as long as I can manage those expectations and stay within budget? I'll be a happy girl, and this will (hopefully) be a beautiful home!
I'm so excited to share more of the plans with you as they become a reality!