It's been quite a few weeks! I knew that it was going to be busy, and overwhelming but I think I underestimated all of it.
The Open House for Haverford Manor was amazing. To be honest, I had thoughts several times that week that nobody would show up, but so many people did and showed their support and I was so pleased with the evening. It was so much fun showing people the project that I had been working on for the last 18 months, but even more exciting was sharing the reveal on social! I felt at times like the progress was moving at a snail's pace but being able to share the portfolio and finished video's calmed all of those frustrations.
This past week we shared the before + after of the entryway which looks very different! Adding the stairs, and a two-story ceiling height, the former formal sitting room is a grand entrance.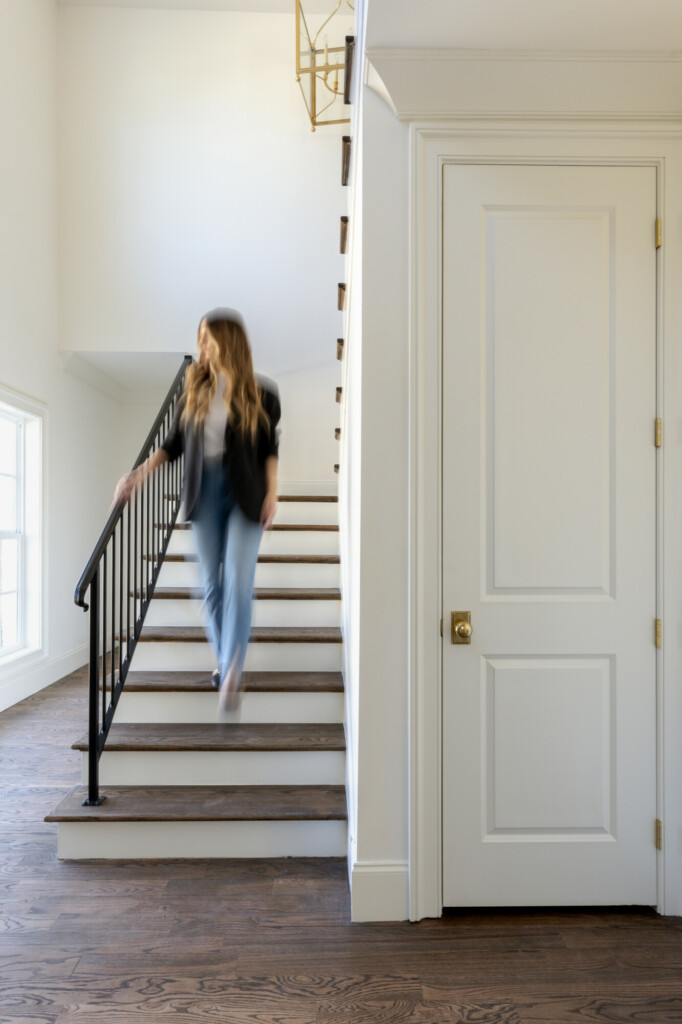 I also started to share what we did with their old second sitting room. What we think this was their old single car garage that they closed in years ago and turned into a laundry closet, powder room and sitting area. However, they didn't do anything to the floors so it wasn't exactly the homiest of rooms. So we leveled this room with the rest of the first floor, and built a drop-zone, mudroom and powder room as well as access to the pantry and kitchen as well as the entryway. And to be honest, I think that this is one of my favorite areas of the house!
The drop zone is so insanely functional and I have to say I'm pretty jealous. To have a spot right at the back door to drop your keys, as well as an easy and quick flow to the pantry to drop off your groceries from the garage? A dream! Here's a sneak peak at some of the reveals that will come this week.
THE BEFORE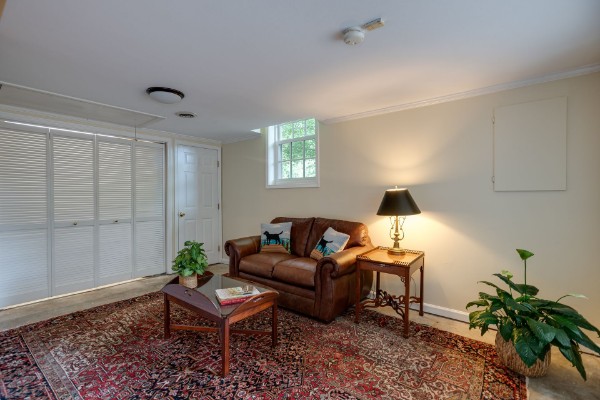 AFTER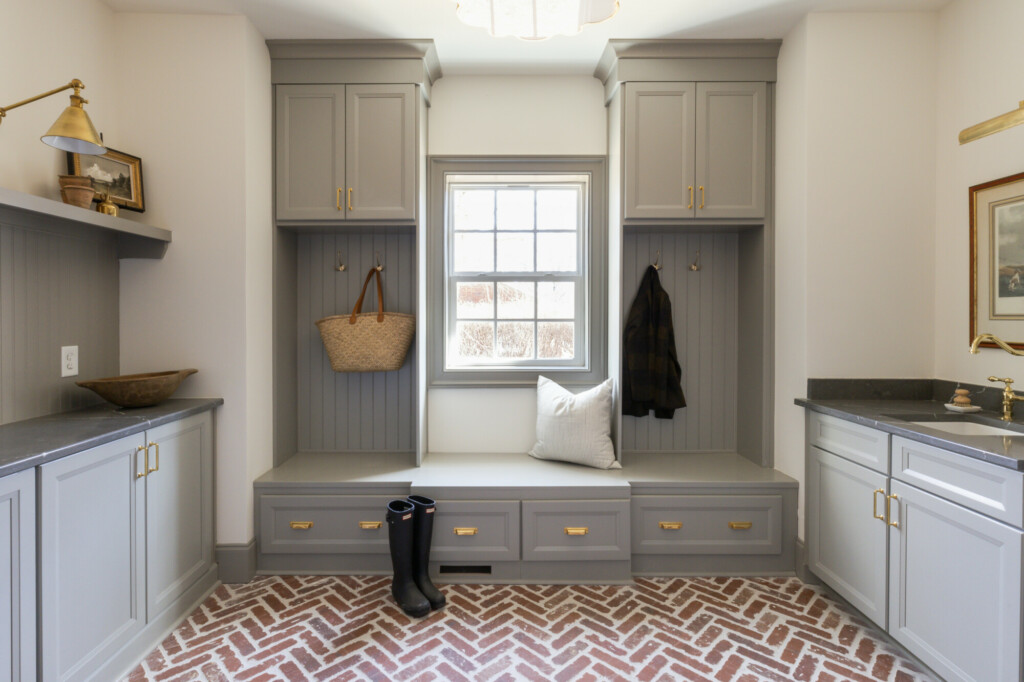 And the reveals are just going to keep on coming! I have loads more before + after stuff planned for social media along with videos and details of the house.
I'm also beyond ready for Spring and we've had a few previews of warmer weather here in Nashville, so I'm starting to think about shifting my wardrobe. Here are a few finds that I've added to my wardrobe as well as staples that I wear season after season.

So what's next? The full reveal of the mudroom as well as starting to get a look at the kitchen! Everyone's favorite. Don't miss those reveals on Instagram but also exclusive info in the newsletter. There is still so much to share about Haverford Manor