I'm still in a little bit of shock.
12 hours after Haverford Manor was officially listed on MLS, we got an offer. A great offer. And less than 24 hours later, we were under contract. And now that we are officially closed I can take a sigh of relief, for so many reasons. There was quite a bit of drama during the last 30 days and to be honest I was 90% sure that it was going to go back on the market. Luckily we worked through it and I have a bomb realtor, and the papers have been signed!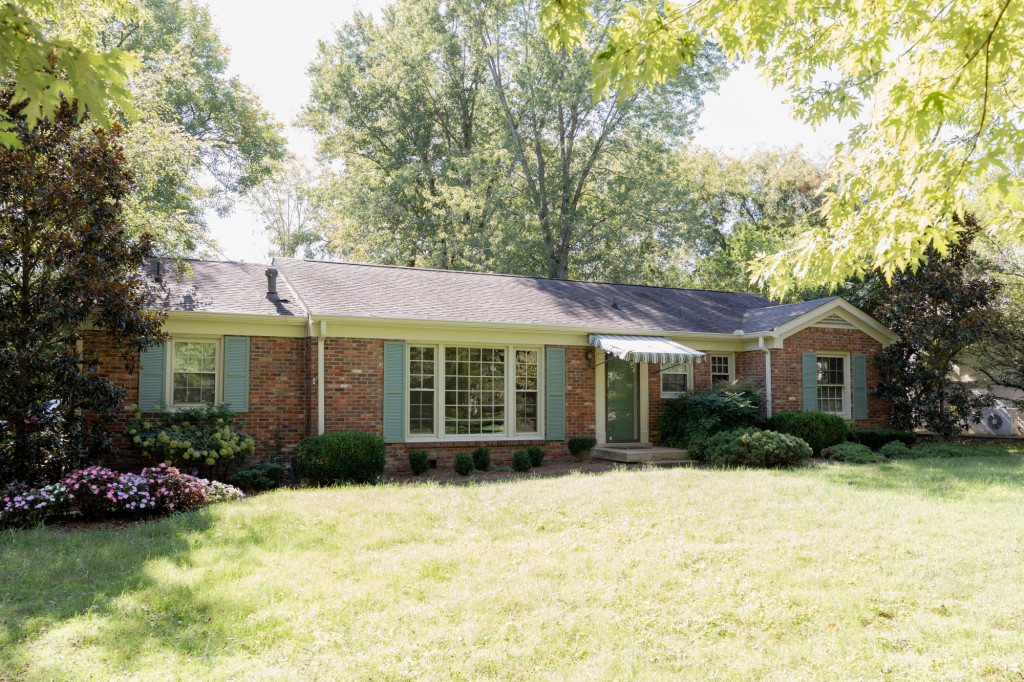 You guys, this was my first baby! And I took care of her and raised her for 18 long months to get her to the point where I set her free, but it is so bittersweet. I love this house and the journey that I've been on with it and the lessons that it has taught me, so seeing it empty again and walking out for the last time was more difficult than I thought it would be. Sure I'm thrilled (and a little proud) to know that this project has come to a successful end, but it's hard not to become emotionally attached to something like this.
I've been so caught up in producing the final imagery and videography that sometimes I have to go back and look at the old images of the house to remember how far we have come. But I've been trying to provide as much progress content on social throughout the reveals as possible, so we can go on that journey together.
Last week we revealed a whole lot of bts footage of the progress of this area. The mudroom + drop zone + powder room area is one of my favorite parts of the house and full of functional goodies.But to be honest I think I'm more excited about what's to come… the kitchen reveal!!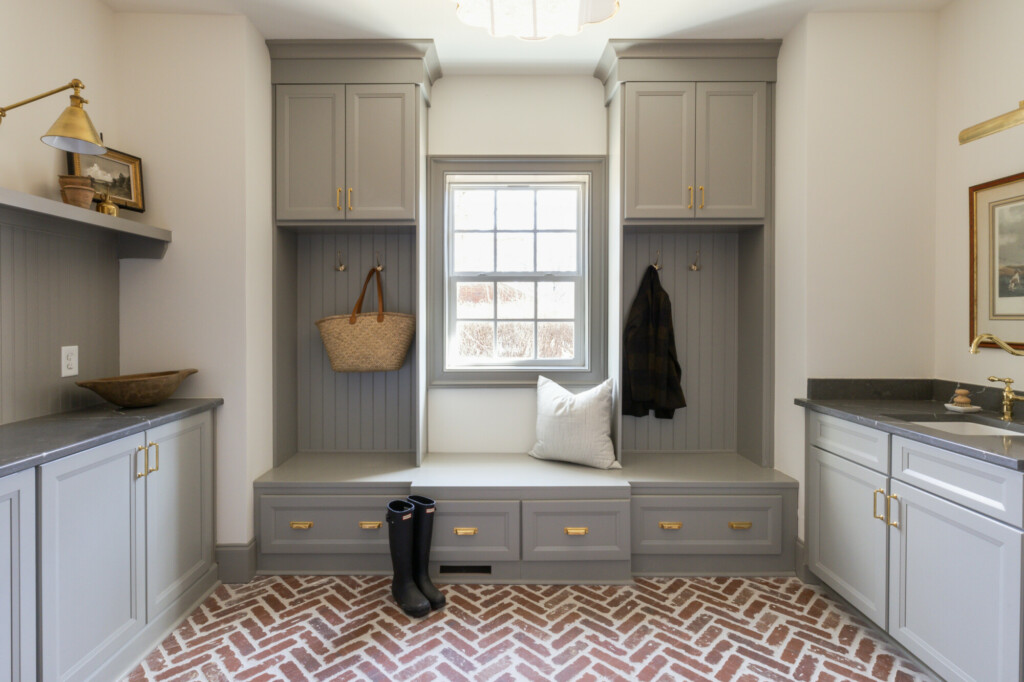 I know I know, it's already out on the portfolio but there is something special about seeing it come to life in video. We'll have the full video and then a progression video as well which reminds me just how far we came with this house. But I'm going to share a few of my favorite parts of the kitchen
1. I hounded the team to make sure that the sink + oven/range were centered on the fireplace. My dream was to have someone standing at the sink washing the dishes and being able to enjoy the fire at the same time.
2. I love a ledge in a kitchen, and I chose to blend this into the line of the cabinetry and incorporated in the slab backsplash.
3. I also love a double knob drawer front 🙂
But let's all be honest about what we're really excited about… Spring!! It's been feeling so nice here and really starting to warm up and I am here for it. We live on our patio when it's nice out so hopefully we'll get a chance to power wash and clean her up really well so we can enjoy the seasons outside. And speaking of patio's…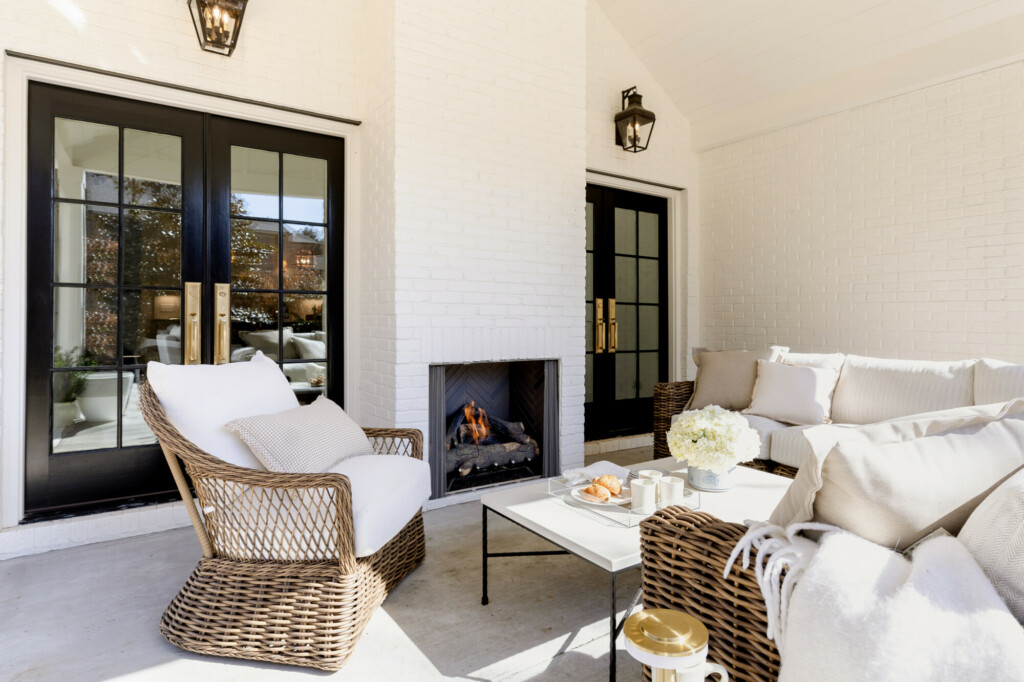 HAVERFORD MANOR'S PATIO STYLED WITH STOREHOUSE NO.9
Another part of Haverford Manor that I absolutely love! And it was actually a late add to the construction plans. I love how it flows within the floor plan as well. Enjoy the fireplace in your living room, then step through these French doors to enjoy your outdoor fireplace and patio area. I mean, I actually hope the buyers invite me over some time. As I was staging this area in January I was dreaming of putting planters out and fresh plants on our patio. So, needless to say I have been on the hunt for good additions to our outdoor area. Here are a few

And please, please can we have a moment for dress season. I have three or four that I wear aaalll the time that I cannot wait to dust off. There's something about having a single piece of clothing to choose from and pairing it with a cozy sweater? Nothing gets better than that. I've been very particular and selective about buying any new clothes so if I do add another dress to my closet this season you'll know it's because I plan on wearing it for years to come. Here are a few finds that caught my eye so far.