There is something about Spring fashion that is just so much better than the other seasons. Fall is fun because you get to wear sweaters and feel cozy, but Spring fashion brings you back to life! No more layering, no more coats, no more boots that ruin an outfit and look super clunky that you're so tired of…
Need I say more?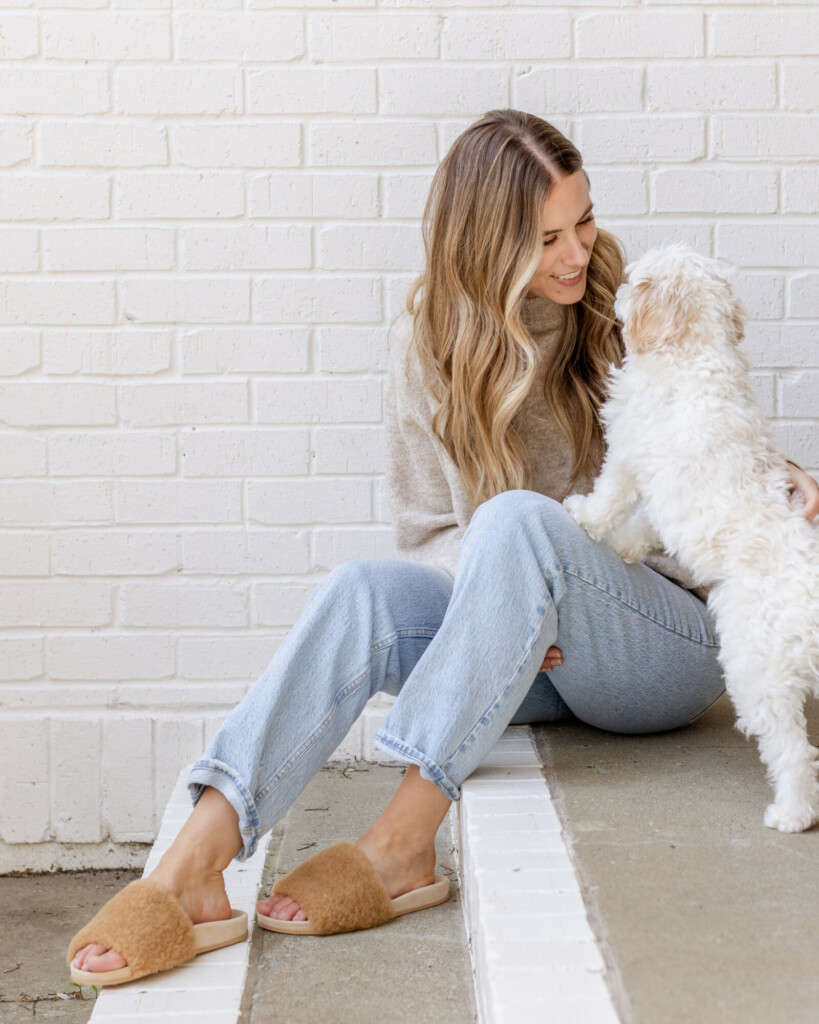 I've been linking a ton of neutral staples lately that I have worn year after year, and to be honest they are still some of my favorites. And one things about having a great neutral line up of classics is that you can easily interchange for countless new looks and layering options. I also recently did a huge closet purge of those items that I kept keeping year after year thinking "I haven't worn them yet, but I will". So now my closet has nothing that I haven't worn at least a few times.
A FEW OF MY NEUTRAL FAVORITES

I think this is also a season where denim really starts to make a comeback: lighter wash jeans, jean jackets, denim shorts, etc. There are so many more options this time of year to style with your outfit. I even got a new pair of light wash jeans and I am only mildly obsessed. They are ultra high rise (duh) and just soft enough to be super comfortable. I've had a hard time with length lately because I don't think the 90's cut + length is super flattering on me, but I haven't been able to find an ankle length pair that actually hit at my ankle. They're always too short leaving a super unflattering fit. So I actually got these same jeans just in the short length and they're kinda perfect! About two inches longer than the ankle cut and about two inches shorter than the regular length.
I also refuse to even look at a pair of jeans that isn't ultra high rise, or a pair of jean shorts that doesn't have extra length. That's what getting old and not working out gets you :-/ But I've found this pair from Agolde that is both! Here are a few other new denim styles that I've found lately.
SPRING DENIM FINDS

Now, we can't forget the most fun part! Spring dresses!! I have been dreaming of this day when I get to put on my favorite maxi dresses and layer with sweaters. It is so refreshing after Winter to be able to wear these styles again. I've posted a ton about needing a staple white maxi dress, but let's be real, you need several colors. I got this one from Amazon at least three years ago and have loved it so much that I got it in one new color last year, then another this year! It's the perfect length to wear with sneakers or sandals, and so fun to pair with sweaters. Plus, you can't beat the price. It's an amazing alternative to this Jenni Kayne style.
Casual travel look? Pair with white sneakers and a white sweater draped over your shoulders. Patio brunch? Sandals and a denim jacket! I mean, you can't beat it. But if you aren't convinced here are more styles to check out that would be great additions to your wardrobe.
MAXI DRESSES

Now for my personal favorite, sweaters. No, not those heavy ones you've been wearing since the Fall, but light and airy sweaters. Ones that you can throw on with jean shorts when it gets warm out during the day. Or a sweater that you throw over your shoulders for that chic, mature look and to keep yourself just a bit warmer than without it. A sweater you can pair with a summer hat and feel like you are immediately transported to the Hamptons. Okay, I need a vacation…
LIGHT + LAYERING SWEATERS

Don't miss tons of outfit ideas and looks on my LTK page. I've been much better about documenting my outfits lately, and now that it's nice out and I can't hide my ugly outfit under a winter coat, I'm actually getting dressed 😀