I absolutely love this time of year, everyone is coming to life again and getting outside as much as possible. It's so much better than being cooped up inside hiding from the cold weather. I posted the full reveal of our finished back patio a few weeks ago and since then we have used it practically every day. I am not lying when I say that I am quite literally sitting at the outdoor dining table under the umbrella working on this post.
Brands have really caught on to the fact that people want their outdoor furniture to look as good as their indoor furniture. None of this flimsy picnic looking stuff that can barely last one season without wearing or rusting too much to be able to enjoy next year.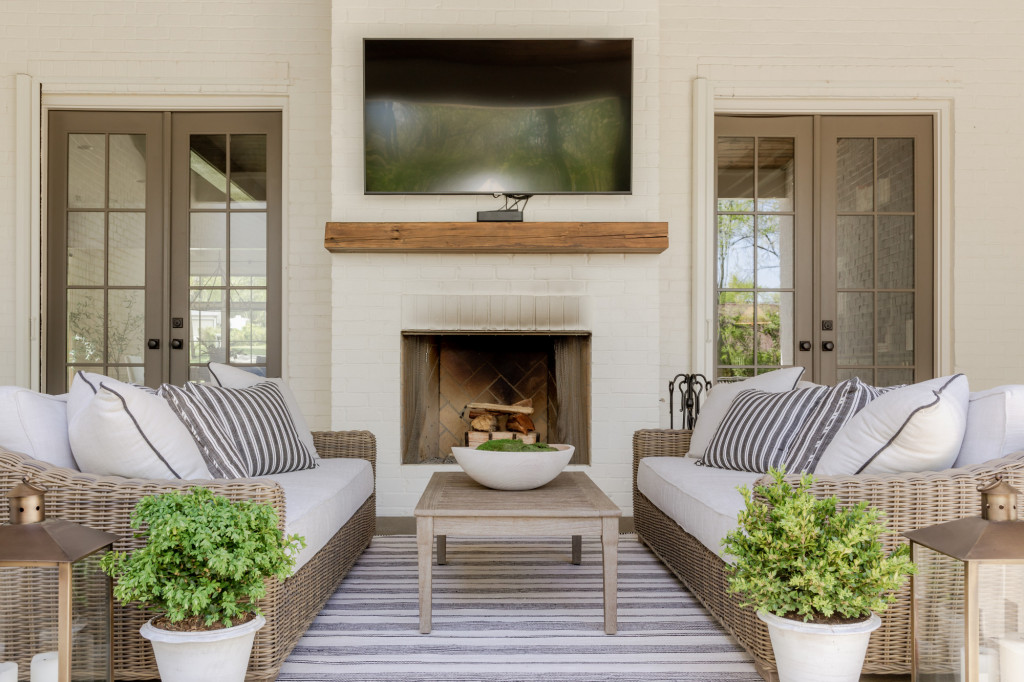 The first thing that I looked for when we were shopping for our patio was durability. I wanted this furniture to last us for as long as possible, then I can make sure it looks good and goes well together. Some things to consider when selecting your outdoor furniture:
1. Sun exposure. Is it going to get tons of direct sun exposure throughout the day and can it withstand it? If not, do they sell covers for the piece, we use ours all the time to protect our furniture.
2. Material. Because our patio gets so much sun I immediately ruled out metal furniture. I have PTSD from sitting down in a metal chair, putting my arm on the armrest and immediately regretting it. Metal outdoor furniture will get super hot when in the sun for any amount of time. Safety first!
3. Replacement Cushions: Ballard Designs is a retailer that does a great job selling replacement cushions. And you don't want to look up in a year and need to replace a single cushion and have it mismatch the rest. Make sure you'll easily be able to replace a cushion if need be. Even one bad week of storms can make a cushion look incredibly worn.
Here are some great finds that I've found recently to shop from! My favorite part about all of these finds? They're just as stylish as anything you could find inside. Outdoor furniture doesn't have to ruin the whole style of your home. So happy shopping!